Extended Learning Activities for Summer
Jill Rockwell
May 27 2021
Categories
Last fall when my son was participating in virtual learning, I hosted an in-person backyard kindergarten group for a few families in our neighborhood. I wanted to give my son and the other children an opportunity to experience some "kindergarten magic" that was inevitably missing with online learning. This article highlights some of our favorite learning activities that can be used to extend learning for students this summer.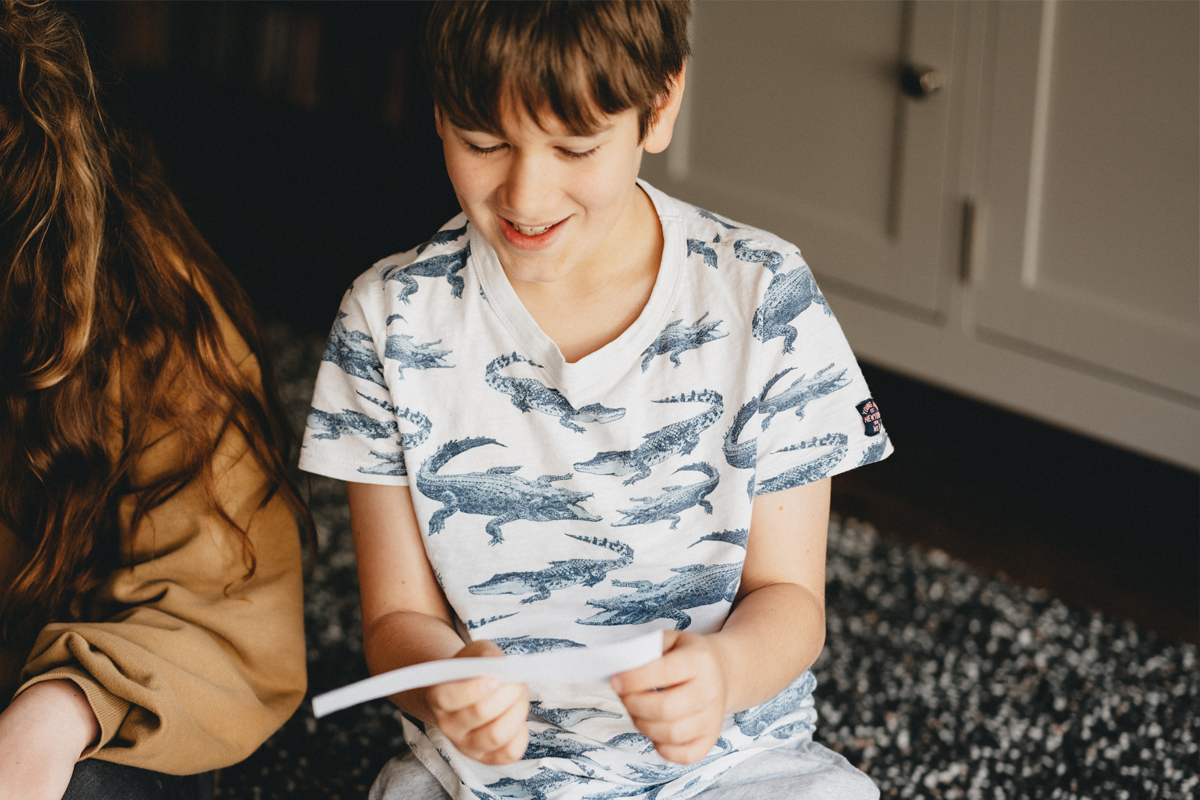 Sight Words and Scavenger Hunts
As our youngest students begin to read, they are introduced to many new important words - known as sight words or snap words. These words typically cannot be sounded out and are commonly found in text that students need to recognize in a "snap" to help them become fluent readers.  For example, a few words found on the kindergarten level word list include - the, and, this, like, you, and are. I have found one of the best ways to practice sight words is while students are on the move.
Create an outdoor scavenger hunt that includes sight words for students to find, read, and collect. I hid post-it notes around the backyard for children to match and stick on their individual lists of sight words, but students could also simply place a check mark next to the words they find.
Create a sight word parking lot or take it a step further and create a whole village for students to use with their toy cars (pictured above). Although this was an indoor activity, it is still worth mentioning because it was such a big hit with my son.
Inspired by the popular PBS KIDS show, Wild Kratts, I created a "Creature Trail" complete with exotic species paired with interesting facts. As the kids discovered the creatures, they crossed them off on their scavenger hunt sheets (shown below).  When everyone was finished, we played "Creature Trivia" based on the interesting facts they learned along the trail. This activity could be tailored to any topic of interest.
Sports Math
Play ball! Referencing sports can be a fun and applicable way to develop and strengthen math skills. For example, my students and I shot hoops and kept score by counting by 2s; and we designed our own little football field, marking the yards to practice counting by 10s. Students practiced addition and subtraction with several games of bowling and discovered many different shapes involved on a baseball field. We also read numbers on a scoreboard and determined who was winning, based on the greater number.
I was working with kindergartners, so the skills we worked on were basic, but sports could also be used with older students to explain statistics, discuss probability, explore units of measurement, and more. Check out this resource by the University of Cambridge which includes numerous activities designed to develop problem-solving and mathematical reasoning skills for students in K-12.
Card Games for Social and Emotional Learning

Go Fish, Kings in the Corner, Rummy 500…I grew up playing lots of card games with my grandparents. At the time, I remember feeling happy and having fun while bonding with them. Looking back, I realize how much those card-playing sessions helped me develop and strengthen valuable life skills such as logical thinking, patience, concentration, memory, and good sportsmanship.
Summer is an ideal time to get reacquainted with our favorite card games. My own children love playing Crazy 8s, War, and Go Fish – ideally outside on a lakeside picnic table. This resource describes 10 kid-friendly card games for students to rediscover this summer.

Wishing you and your students well this summer!
---
Here are a few classes related to this topic:
---
Jill Rockwell
Jill has over 13 years of experience as a licensed teacher in the areas of Special Education, Reading Education, and Health Education. She embraces diversity and has worked with students in grades K-12 in Wisconsin, Minnesota, and California. Jill completed her Master of Science degree at the University of Wisconsin-River Falls while teaching full time. She fully understands the soaring demands of today's teachers. Her courses are designed to maximize the time of all educators by providing engaging, meaningful, and applicable activities which can be used to enhance teaching practices. She focuses on research-based best practices and technology integration throughout her own instructional practices. Together with her husband and two young boys, Jill enjoys traveling, biking and the changing seasons of the great outdoors in Wisconsin. 
---
Share your thoughts