Four Ways to Celebrate Fall in the Classroom
Jill Rockwell
Aug 30 2022
Cozy sweaters, hot apple cider, leaf piles…Thursday, September 22nd marks the first day of fall this year! Here are just a few ways to celebrate the new season with your students.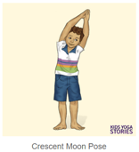 Yoga can be an engaging way to tell the story of the changing seasons. This link includes 10 yoga poses inspired by the children's book Awesome Autumn by Bruce Goldstone. For example, the crescent moon pose represents the shorter days of fall and the tree pose represents the leaves changing colors and falling from trees.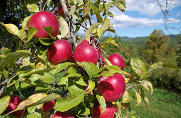 Review US geography skills with students while discovering more about America's top fruit choice by taking a virtual field trip to an apple orchard. From Los Rios Rancho in Oak Glen, California to the Chattooga Belle Farm in Long Creek, South Carolina, the Pioneer Woman rounded up this list of 25 of the best apple-picking farms across the country.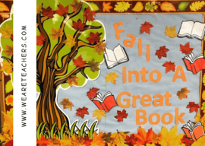 From falling leaves to football season, fall gives us all sorts of wonderful themes to work with. Get inspired to decorate your classroom door or refresh a bulletin board with these festive ideas compiled by WeAreTeachers.



Finally, check out a new fall-focused book for your next read aloud with students.
The Very Last Leaf by Stef Wade is an engaging story about Lance Cottonwood and his struggles with fear and worry. Many students can relate to the social and emotional issues addressed in this book including feeling anxious, wanting to be perfect, and facing fears.
In The Leaf Thief by Alice Hemming, Squirrel goes on a forest adventure to find out what happened to the missing leaf on his beloved tree. This book is a great springboard for a discussion about adapting to change – and the anxiety that often comes with change.
Because of an Acorn by Lola M. Schaefer includes beautiful illustrations that represent growth and potential. What a wonderful message to share with students at the beginning of a new school year.
 
We would love to hear your ideas for celebrating fall with students – please share!
---
Jill Rockwell
Jill has over 13 years of experience as a licensed teacher in the areas of Special Education, Reading Education, and Health Education. She embraces diversity and has worked with students in grades K-12 in Wisconsin, Minnesota, and California. Jill completed her Master of Science degree at the University of Wisconsin-River Falls while teaching full time. She fully understands the soaring demands of today's teachers. Her courses are designed to maximize the time of all educators by providing engaging, meaningful, and applicable activities which can be used to enhance teaching practices. She focuses on research-based best practices and technology integration throughout her own instructional practices. Together with her husband and two young boys, Jill enjoys traveling, biking and the changing seasons of the great outdoors in Wisconsin. 
---
Share your thoughts