Fresh Ideas for National Writing Month (November)
Jill Rockwell
Nov 01 2022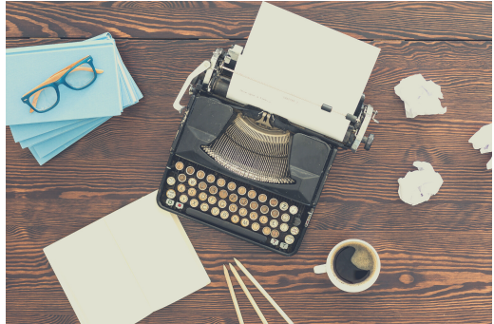 Image Credit: https://jenniferjulander.com/2021/03/04/write-2000-words-per-day/
If you were asked to write a 50,000-word novel in one month, would you be up for it? (That's about 1,700 words per day.) National Novel Writing Month (NaNoWriMo) is an annual creative writing challenge that happens throughout November. Since its creation in 1999, there have been approximately 800,000 participants, including a few well-known authors who turned their NaNoWriMo projects into published novels. For example, Sara Gruen (Water for Elephants) and Eric Morgenstern (The Night Circus).
The purpose of NaNoWriMo is to motivate writers of all abilities to simply write. Participants come together as a community to share writing tips, discuss ideas, encourage, and hold each other accountable for their writing goals. (Afterall, writer's block is no joke.) So how can we generalize NaNoWriMo to the classroom? Continue reading for some fresh ideas to celebrate writing this month and beyond.
Are your students up for a writing challenge? NaNoWriMo has expanded to include a Young Writers Program that allows teachers to create classroom writing challenges for students in kindergarten-12th grade any time of the year. Check out these free teaching resources, including ready-to-use lesson plans, to get started.
Classroom Writing Tips
Veteran's Day, Thanksgiving, the Lewis and Clark expedition reach the Pacific Ocean in 1805, the 2022 Midterm Election…November is filled with significant events. Look at the calendar each month for holidays, historical, and current events to write about.

Reading strengthens writing skills. Share a poetic read-aloud with students, such as In November by Cynthia Rylant to spark creative and critical thinking while exposing students to different writing styles.

Change up your designated writing place by taking students outside or to a different location in school for extra writing inspiration.
Digital Writing Tools
Incorporating technology into the writing process can be quite motivating for many students. The internet is filled with helpful tools and strategies to support students with developing and strengthening writing skills – check out some of my favorites below.
Coggle is online software that allows users to organize their thoughts by creating and sharing visually appealing mind maps and flowcharts. The software is free for "occasional use" (or 3 private diagrams).

ReadWriteThink provides this interactive story map with a set of 4 graphic organizers focused on character development, setting, story conflict, and resolution for K-12 students.

When students reach the editing step of the writing process, this checklist serves as both a self-editing and a peer-editing tool.
Finally, let's hear from an expert. Have you ever wondered how your favorite novel or movie came to fruition? What processes do successful authors and screenwriters use? In a recent article published by MasterClass, award-winning film writer and actor, "Spike"Lee shares nine tips to help set writers and aspiring writers up for success.
Write the story you can't stop thinking about.

Keep a brainstorming notebook for your story idea.

Organize your ideas using index cards.

Break your daily page count into manageable chunks.

Make research part of your writing routine.

Develop a daily writing routine.

Try writing your first draft with a pen and paper.

Spend time alone with your characters.

Find a select group of trusted script readers to critique your work.
Whether you're writing a novel this month or incorporating a new strategy to support students with strengthening their writing skills, have a happy writing month, educators!
---
Jill Rockwell
Jill has over 13 years of experience as a licensed teacher in the areas of Special Education, Reading Education, and Health Education. She embraces diversity and has worked with students in grades K-12 in Wisconsin, Minnesota, and California. Jill completed her Master of Science degree at the University of Wisconsin-River Falls while teaching full time. She fully understands the soaring demands of today's teachers. Her courses are designed to maximize the time of all educators by providing engaging, meaningful, and applicable activities which can be used to enhance teaching practices. She focuses on research-based best practices and technology integration throughout her own instructional practices. Together with her husband and two young boys, Jill enjoys traveling, biking and the changing seasons of the great outdoors in Wisconsin. 
---
Share your thoughts