Summer Health and Wellness
Jill Rockwell
May 31 2022
Summertime for many educators means more flexible and open schedules allowing much-needed time to relax and recover. This article includes a list of practical suggestions for making your health and wellbeing top priorities while enjoying the carefree vibes of summer.
Mental health is an essential component of a happy life.
Positively transition from school to summer mode with the Rose, Thorn, and Bud mindful reflection activity. (Bookmark the link and implement this activity with your students in the fall.)
As you know, sleep is a crucial part of mental health. Longer hours of sunlight during the summer sometimes make it challenging to get the recommended 8-10 hours of sleep each night. This article published by Mayo Clinic includes "6 Steps to Better Sleep".
Studies show social interaction is critical for mental and physical health. Feed your soul by reconnecting and catching up with an old friend over coffee or lunch.
Monopoly, Crazy Eights, Cribbage, Bingo - enjoy some fun, leisure time by hosting a classic game night with family or friends.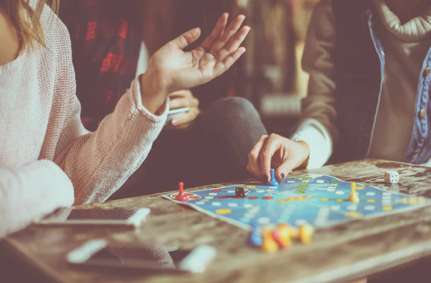 Image Credit: https://www.washingtonpost.com/lifestyle/home/board-game-nights-are-having-a-moment-heres-how-to-join-in/2018/01/09/0c32eb30-d3c0-11e7-95bf-df7c19270879_story.html
Focus on your physical health and nutrition.
Reap the benefits of Vitamin D while exploring the great outdoors. Take your dog to a new-to-you park that you have been wanting to visit.
Experiment with and perfect healthy, quick, and easy recipes that you can keep in your repertoire of dinner ideas for the fall when life inevitably gets more hectic again. (My family-including my children who are picky eaters- loves burrito bowls. Check out this recipe.)
Gather ingredients for a fresh salad while strolling through a farmers' market. This link includes "20 Delicious Farmers Market Salads".
Pick fresh strawberries or blueberries – this is one of my favorite annual traditions with my kids.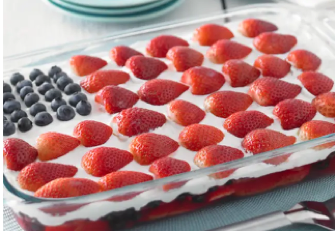 Image Credit: https://www.yummly.com/recipe/Wave-Your-Flag-Cheesecake-1176252
Finally, enjoy the satisfaction of productively checking items off your to-do list.
Start the summer fresh by giving yourself the gift of a clean home – take some time to tidy up and organize your living space while listening to music or a podcast.
Washing your car by hand can be therapeutic and even fun for many vehicle owners.  Get your kids involved - and be prepared for the inevitable water fight with the hose.
Schedule medical and dental appointments for yourself and your family that you might have been putting off.
Feel inspired while earning graduate credits and/or professional development hours by enrolling in one or more of our online or site-based courses.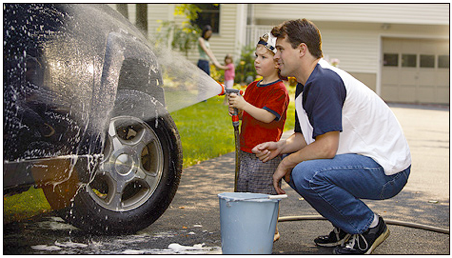 Image Credit: https://www.newroads.ca/blog/how-to-properly-wash-your-vehicle-car-tips/
---
Jill Rockwell
Jill has over 13 years of experience as a licensed teacher in the areas of Special Education, Reading Education, and Health Education. She embraces diversity and has worked with students in grades K-12 in Wisconsin, Minnesota, and California. Jill completed her Master of Science degree at the University of Wisconsin-River Falls while teaching full time. She fully understands the soaring demands of today's teachers. Her courses are designed to maximize the time of all educators by providing engaging, meaningful, and applicable activities which can be used to enhance teaching practices. She focuses on research-based best practices and technology integration throughout her own instructional practices. Together with her husband and two young boys, Jill enjoys traveling, biking and the changing seasons of the great outdoors in Wisconsin. 
---
Share your thoughts