Putting Students at the Center of their Learning
Jill Rockwell
Nov 08 2018
Categories
Sixth grader, Tanner, runs a business with his classmates called LDInk. Inspired by patterns found on common, everyday objects such as manhole covers, they creatively design and sell t-shirts and tote bags. LDInk is complete with a budgeting department, a marketing team, and a communication department. Students work together to determine profits and costs, solicit sponsorship from other local businesses, and write press releases. These young entrepreneurs were recently featured on the local news. With half of their profits going to charity, students can also add philanthropy to their resumes.
This is Tanner's first year at La Crosse Design Institute (LDI) in La Crosse, Wisconsin. As their webpage states, "LDI is an innovative school based on creativity and imagination that allows students to control their own education with help from advisors." Problem-solving, accountability, teamwork, informed and responsible citizenship, leadership, integrity, and strong values are all at the heart of LDI. Check out a day in the life of LDI in this video.
Tanner's mom is impressed by the solid academic skills as well as the organizational, leadership, and management skills Tanner has already acquired through his authentic learning experiences at LDI.  By having contact with all students (grades 6-8) and given opportunities to work together, Tanner learns from and teaches his peers everyday and has developed several new friendships.
In student-centered learning environments, the focus of instruction is shifted from the teacher to the students. Students choose what they will learn, based on their interests and how they will learn. Students also assess their own growth and learning through self-monitoring and self-reflection.
Tanner's teacher, Dr. Maggie McHugh has embraced student-centered learning by giving up control of being the "information giver" and learning right alongside her students about anything from ancient homeopathic treatments to how to design a water filtration system. She guides her students on their quests for learning about topics of their choice by demonstrating the skills of research: evaluating resources for validity, relevancy, and accuracy; refining search inquiries; and respecting intellectual property rights of others.
Dr. McHugh reminds her students that the research process is not linear, "Sometimes we are led down the wrong pathways and that is okay - search and search again. No time is wasted, it's all part of the learning process."
Children are curious, so it can be motivating and empowering for students to take control of their learning. Tanner shared, "School's better all around. This is more my style. I have learned so much and have had fun while learning."
Perhaps you're intrigued by student-centered learning activities, but you're not ready to have your students start their own business, like LDInk. You can still take steps toward putting your students at the center of their learning. Here are a few ideas to try:
Wonderopolis
What is Wonderopolis? Who lives on Easter Island? Are footballs really made of pigskin? Do you think 13 is unlucky? How many bridges cross the Amazon River? Give your students opportunities to explore Wonderopolis, a website filled with thousands of questions to ponder. Encourage students to click on the "wonders" of interest to them. (They can even test their understanding with the quizzes and vocabulary challenges.) Invite students to ask their own questions and join discussions with others to quench their curiosities.
KWHLAQ
You're probably familiar with the KWL chart. The KWHLAQ chart takes learning to a deeper, richer level for students. Enable students to research topics of their choice, using the KWHLAQ questions as an anchor:
What do you know?
What do you want to know?
How will you find out?
What have you learned?
What action will you take (to apply what was learned)?
What further questions do you have?
TweenTribune
The Smithsonian offers this free, online resource for students in grades K-12. TweenTribune provides engaging, Lexile-leveled daily news stories about current events, art, history, culture, and science. Students can select stories of interest to them and engage with other readers by commenting on the articles to create further discussion.
Finally, here are a few more ideas to inspire you from LDI's Twitter Feed:
8th graders became fascinated by their own community by choosing and researching local historical landmarks - then they designed and built artistic representations of their landmarks.
7th graders put their geometry and marketing skills to good use by partnering with local businesses to design and create promotional coffee mugs. What a fun way to learn about the surface area, volume, and circumference of objects!
7th graders became experts in the field of human anatomy by creating and teaching lessons and activities to their class about the different body systems.
Interested in learning more about how to engage and enhance the learning of all students by putting them at the center of their learning? Register for our new course: Student-Centered Classrooms: A Constructivist Approach.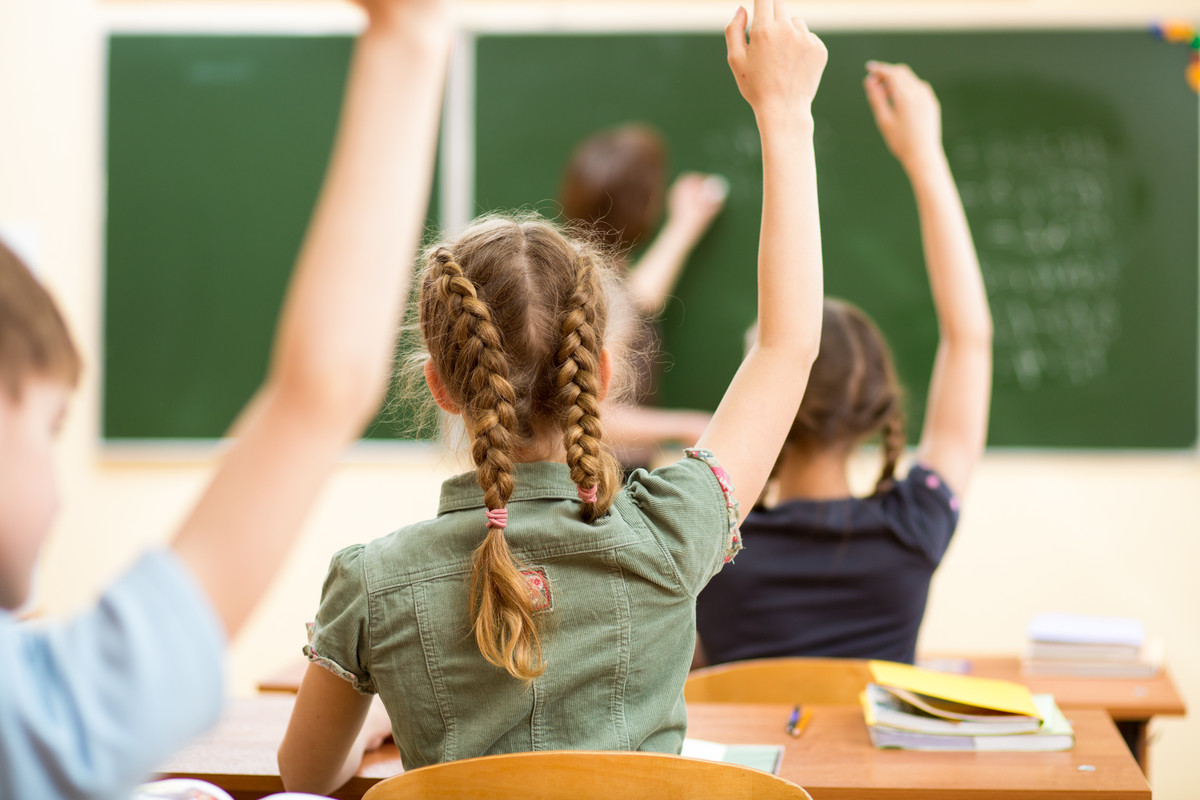 ---
Here are a few classes related to this topic:
---
Jill Rockwell
Jill has over 13 years of experience as a licensed teacher in the areas of Special Education, Reading Education, and Health Education. She embraces diversity and has worked with students in grades K-12 in Wisconsin, Minnesota, and California. Jill completed her Master of Science degree at the University of Wisconsin-River Falls while teaching full time. She fully understands the soaring demands of today's teachers. Her courses are designed to maximize the time of all educators by providing engaging, meaningful, and applicable activities which can be used to enhance teaching practices. She focuses on research-based best practices and technology integration throughout her own instructional practices. Together with her husband and two young boys, Jill enjoys traveling, biking and the changing seasons of the great outdoors in Wisconsin. 
---
Share your thoughts