September 11 Remembrance Day in the Classroom
Jill Rockwell
Aug 29 2023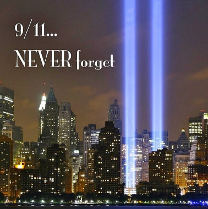 It's still hard to believe the September 11 attacks occurred over two decades ago. I was a college student in Minnesota at the time. Scared and worried, I remember watching the news coverage of the devastating aftermath of the attacks with my roommates. As I shoved aside my U.S. history textbook, I began thinking about how this would be a significant part of history one day.
Since then, history books have, indeed, been rewritten to include the 9/11 attacks, along with numerous other valuable online resources and materials for the classroom. We've included a few below that you might be interested in implementing this month.
Morningside Center for Teaching Social Responsibility has a library of free K-12 lesson plans and classroom activities designed to "deepen your students' understanding of September 11 and to develop their critical thinking skills in ways that are appropriate for their ages."
This Teach Hub article includes writing exercises, discussion prompts, and even artistic ideas for students to express their thoughts and feelings pertaining to that fateful day. 
The 9/11 Memorial and Museum provides free interactive lesson plans for students in grades 3-12. Each lesson includes an essential question. For example:
What are ways that people memorialize the 9/11 attacks? (Grades 3-5)
How did the rebuilding of the World Trade Center affect New York City? (Middle School)
How does the balance between ensuring national security and protecting civil liberties shift after a terrorist attack? (High School)
We can always count on picture books to teach our young students about difficult topics. This link includes a list of children's book titles recommended for ages 4-12 years. Told from the point of view of a pear tree, This Very Tree: A Story of 9/11, Resilience, and Regrowth by Sean Rubin is one of my favorites.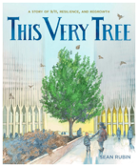 Finally, watch as students learn about September 11 for the first time. The HBO Family documentary, "What Happened on September 11" introduces the events of 9/11 to a young, yet captive audience.
How will you commemorate September 11 with students? Please share your own ideas.
---
Jill Rockwell
Jill has over 13 years of experience as a licensed teacher in the areas of Special Education, Reading Education, and Health Education. She embraces diversity and has worked with students in grades K-12 in Wisconsin, Minnesota, and California. Jill completed her Master of Science degree at the University of Wisconsin-River Falls while teaching full time. She fully understands the soaring demands of today's teachers. Her courses are designed to maximize the time of all educators by providing engaging, meaningful, and applicable activities which can be used to enhance teaching practices. She focuses on research-based best practices and technology integration throughout her own instructional practices. Together with her husband and two young boys, Jill enjoys traveling, biking and the changing seasons of the great outdoors in Wisconsin. 
---
Share your thoughts