Classroom Calendar Connections – December 2020
Jill Rockwell
Nov 29 2020
Categories
As I sat down to write this month's article, I didn't know where to begin, so I searched our blog archives for what I wrote in December of 2019 (when our world seemed more normal)… National Handwashing Awareness Week, National Pearl Harbor Day of Remembrance, and the winter solstice were my chosen topics last year. National Handwashing Awareness Week? Of all the numerous holidays, celebrations, and other significant events on the calendar in December every year, perhaps my topic choice was a premonition for what was to come in early 2020? Strange. Or since I have been working in the field of education since 2002, with germs lurking everywhere, maybe it really isn't so odd that I would be concerned about hand hygiene. Either way, I thought the topic was worth revisiting this month – along with the Hour of Code and National Cat Lover's Month.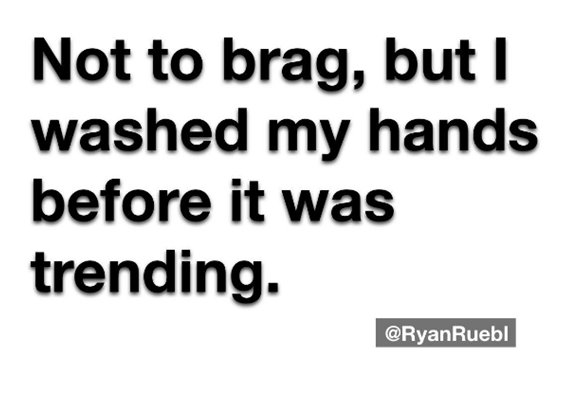 National Handwashing Awareness Week - December 1-7

Without a doubt, the COVID-19 pandemic has reinforced the importance of handwashing around the globe. I'm sure you've noticed the memes, short videos, and other public health messages on social media, TV, and even billboards focused on correct handwashing techniques. The Centers for Disease Control and Prevention (CDC) continues to passionately remind us that effectively our washing hands with clean, running water and soap is one of the most important steps we can take to prevent the spread of germs to others and to prevent illness – including COVID-19. 
The CDC provides answers to any questions you and/or your students might have about why, how, and when to wash your hands featured on their webpage. (They also address the use of hand sanitizer.) Perhaps exploring the CDC website with students or having a class discussion about germs with students of all ages would be an engaging and inspirational science lesson. My 5-year old son is fascinated by germs because they are "invisible". He says he wants to be a scientist when he grows up so he can make germs big enough for people to see without a microscope.
Hour of Code – December 7-11

Don't just play on your phone, program it.
-Barack Obama
With so many of us teaching and learning virtually, I think this will be an especially popular event this year. Computer Science Education week is held December 7-11, and you and your students of all grade levels are invited to join the tens of millions of people around the globe with learning how to code! CodeBytes is offering free live mini lessons (20 minutes each) the entire week of December 7. 
From a digital dance party to a simulated virus outbreak, there is something for everyone. My 5-year old son and I had a great time building a Star Wars galaxy using code – an engaging way to practice left/right for a kindergartner. Get excited about participating in the hour of code by watching and sharing this inspirational video with students:
https://youtu.be/FC5FbmsH4fw
December is National Cat Lover's Month
December 5 – Shelter Pets Day
December 9 – International Day of Veterinary Medicine
December 15 – Cat Herders Day 
Have you had any cats crash your virtual classroom yet? From common domestic breeds to wild cats such as lions, tigers, and leopards – there is a plethora of fascinating information for you and your students to learn in celebration of National Cat Lover's Month.
Send your students on a virtual cat quest to find out about the different breeds, the anatomy of cats, the amusing and baffling behavioral characteristics, the history of cats, and more with the endless resources at our fingertips - I listed a few below to get you started. Perhaps you have a future veterinarian or a zoologist in your classroom!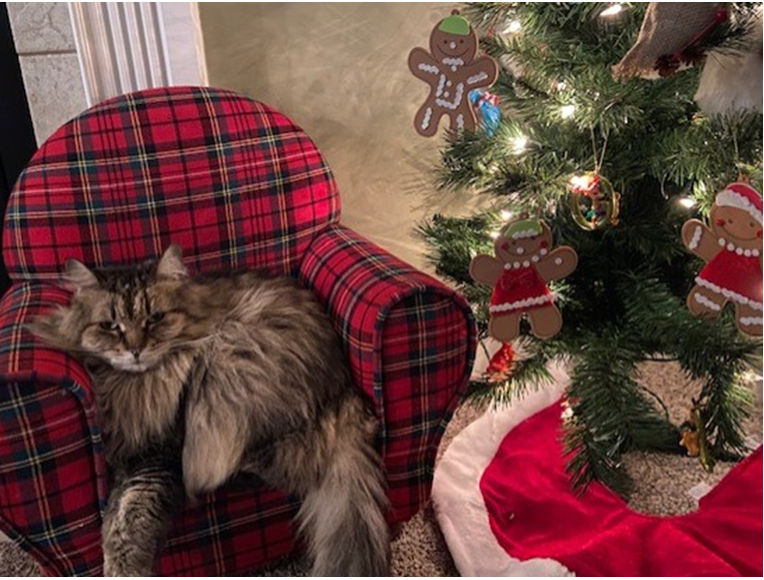 This is Lil' Miss. I put up a little decoy tree for my cats this year – with hopes of them leaving the real Christmas tree alone.
Happy December holidays, educators! What's on your classroom calendar this month? Please share!
---
Here are a few classes related to this topic:
---
Jill Rockwell
Jill has over 13 years of experience as a licensed teacher in the areas of Special Education, Reading Education, and Health Education. She embraces diversity and has worked with students in grades K-12 in Wisconsin, Minnesota, and California. Jill completed her Master of Science degree at the University of Wisconsin-River Falls while teaching full time. She fully understands the soaring demands of today's teachers. Her courses are designed to maximize the time of all educators by providing engaging, meaningful, and applicable activities which can be used to enhance teaching practices. She focuses on research-based best practices and technology integration throughout her own instructional practices. Together with her husband and two young boys, Jill enjoys traveling, biking and the changing seasons of the great outdoors in Wisconsin. 
---
Share your thoughts