Classroom Calendar Connections – September 2019
Jill Rockwell
Sep 02 2019
Categories
For many educators and students, September is the first full month of the new school year. It's a busy month as we transition from summer to fall and get acquainted with a new group of students. Provided below are some ideas to bring a few of the significant events of September into the classroom.

National Suicide Prevention Awareness Month
September is National Suicide Prevention Awareness Month. Please click on the live link for informational resources provided by the National Alliance on Mental Illness (NAMI). Show students how farmers in Wisconsin turned their cornfield into a giant billboard to remind us all how much our lives matter. And, in this blog post, find out three steps educators can take toward suicide prevention among youth.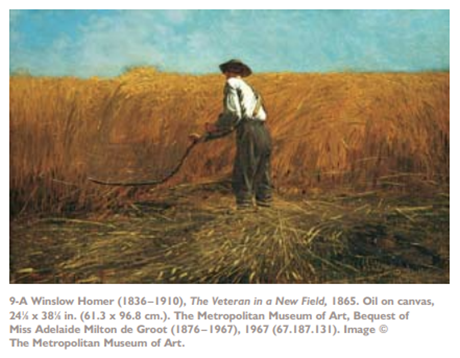 Labor Day – Monday, September 2
On June 28, 1894, President Grover Cleveland officially made the first Monday in September an annual national holiday in honor of America's hard workers. Here are a few resources to learn about and celebrate the 125th anniversary of Labor Day with your students this year:
9/11 – Wednesday, September 11

September 11, 2001: It was my senior year of college. I was grabbing a coffee on campus when I noticed students gathering near a TV as the news of two airplanes crashing into the Twin Towers spread. Alex, my boyfriend (now husband), was in Washington D.C. doing his internship with the U.S. Fish and Wildlife Service. He commuted to the Pentagon every morning where he caught a train to his office. I was in class watching the news coverage with my professor and peers when another airplane hit the Pentagon. I frantically tried to get in touch with Alex using my flip phone (it was 2001 and texting was not yet part of my world), but all I got (over and over) was a pre-recorded woman's voice telling me, "All circuits are busy. Please try again." Meanwhile, classes were canceled for the rest of the day and everyone on campus was glued to their TVs. I didn't get to talk to Alex until late that evening when he finally got a call through to me.
I know 9/11/2001 is a day I will never forget, but how do we commemorate that tragic day with students? You could start by sharing your own story about where you were and how you were personally impacted by the events of September 11th. 

Also, visit the 9/11 Memorial & Museum website for free lesson plans aligned with the common core standards for all grade levels across the curriculum. Lesson plans are categorized into themes including Community & Conflict, Heroes & Service, Historical Impact, and Memory & Memorialization.
Autumn Begins - Monday, September 23

Falling leaves, football season, pumpkin spice lattes…  September 23rd marks the first day of fall this year! Here are just a few ways to celebrate the new season with your students.
What is the fall equinox? Why do equinoxes happen? Find out the answer to these questions and more in this National Geographic article, which includes a 1-minute video and six photographs of ancient sites designed specifically for the equinox. 
Amaze students of all ages with these awe-inspiring pictures of "The 20 Most Beautiful Spots to See Fall Foliage Around the World."
As we experience sweater weather here in the northern hemisphere, what's happening in other parts of the world? Give your students the opportunity to find out with this lesson plan – Fall Around the World (designed for grades 6-8). 
Students will get a "kick" out of math with these common core-aligned NFL lessons:
Unfortunately, I'm not able to highlight every historical and significant event happening this month, but I'd love to hear what's on your classroom calendar for September – please share! Happy new school year and best wishes as you transition from summer to fall.
---
Here are a few classes related to this topic:
---
Jill Rockwell
Jill has over 13 years of experience as a licensed teacher in the areas of Special Education, Reading Education, and Health Education. She embraces diversity and has worked with students in grades K-12 in Wisconsin, Minnesota, and California. Jill completed her Master of Science degree at the University of Wisconsin-River Falls while teaching full time. She fully understands the soaring demands of today's teachers. Her courses are designed to maximize the time of all educators by providing engaging, meaningful, and applicable activities which can be used to enhance teaching practices. She focuses on research-based best practices and technology integration throughout her own instructional practices. Together with her husband and two young boys, Jill enjoys traveling, biking and the changing seasons of the great outdoors in Wisconsin. 
---
Share your thoughts