April is World Autism Month
Jill Rockwell
Apr 01 2022
Categories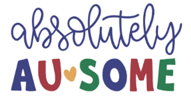 Image: https://cricut.com/blog/celebrating-autism-awareness-month-making-an-invisible-disability-visible/
April is World Autism Month - a time to create awareness, understanding, and acceptance of individuals with autism. From reading a book with the goal of developing a deeper understanding of how to maximize the potential of your students with autism spectrum disorder (ASD) to attending a local or online event focused on ASD, there are a number of ways to participate in World Autism Month – I've included a few suggestions in this post.
April has also been referred to as Autism Awareness Month. More than likely, you know or have worked with a student identified with ASD. According to data provided by the Centers for Disease Control and Prevention (CDC), an estimated 1 in 44 children have been identified with ASD. This short video is focused on how we can move beyond awareness, and includes important ways to improve understanding, build inclusion, create acceptance, and create appreciation of autism.
Did you know that the creator of Pokémon has autism? Growing up in Japan, Satoshi Tajiris, was obsessed with collecting bugs as a child. He spent so much time collecting and studying bugs that he was known as "Dr. Bug" by his friends. Long story short, Satoshi's obsession inspired him to create Pokémon - he wanted to give everyone the gift of something interesting to collect. As a mom of two little boys who love Pokémon, I can definitely see the parallels between collecting and studying bugs and collecting and studying Pokémon cards. ("Gotta catch 'em all!")

On a relevant note, this article includes "History's 30 most inspiring people on the autism spectrum." I had the honor of meeting Dr. Temple Grandin, who is on that list. Visit our blog archives where I shared some of her valuable insights.
Interested in attending a meaningful event in honor of World Autism Month? Autism Speaks has this handy tool to find upcoming online and local events centered on autism – including sensory-friendly events. The tool provides filters to search by event type and/or location.

I am looking forward to attending a virtual neurodiversity panel discussion on April 27, 2022. From individuals identified with ASD and their family members to ASD clinicians, this event includes panelists who will present autism from different perspectives. If you are also interested in attending this free event, register here.
Looking for new strategies to incorporate into your professional practices? From a toolkit that addresses challenging behaviors to a guide that outlines postsecondary educational opportunities for students identified with ASD, Autism Speaks also has numerous resources for educators specific to age/grade and levels of support. (You will want to bookmark this resource on your computer.)
How about a good book recommendation? Check out this comprehensive list of books about autism. I personally recommend the following titles from the linked list:
Thinking in Pictures: My Life with Autism by Dr. Temple Grandin
The Autistic Brain: Helping Different Kinds of Minds Succeed by Dr. Temple Grandin
The Curious Incident of the Dog in the Night-Time by Christopher John Francis Boone
House Rules: A Novel by Jodi Picoult
Rules by Cynthia Lord
How will you participate in World Autism Month? Please share your own ideas!
---
Here are a few classes related to this topic:
---
Jill Rockwell
Jill has over 13 years of experience as a licensed teacher in the areas of Special Education, Reading Education, and Health Education. She embraces diversity and has worked with students in grades K-12 in Wisconsin, Minnesota, and California. Jill completed her Master of Science degree at the University of Wisconsin-River Falls while teaching full time. She fully understands the soaring demands of today's teachers. Her courses are designed to maximize the time of all educators by providing engaging, meaningful, and applicable activities which can be used to enhance teaching practices. She focuses on research-based best practices and technology integration throughout her own instructional practices. Together with her husband and two young boys, Jill enjoys traveling, biking and the changing seasons of the great outdoors in Wisconsin. 
---
Share your thoughts